210 / Be open to being wrong.

---
✨
"I guess you just make fire with whatever tools you got. And it ain't matter so much what those tools are, long as it burns warm."
---
I have never enjoyed a conversation with somebody so dogmatic that they do not allow room for themselves to be wrong. This is why people who call themselves experts are instantly blocking my interest in them.
I have always said that I'd prefer to be the dumbest person in any room. There's a lot more opportunity there. There's a lot more opportunity anywhere that you can accept that you don't know something.
Let me put this to you. What is really going to encourage a healthy and constructive dialogue — calling your expertise a hill to die on, or being open to being proven completely wrong? One of the best ways to keep yourself learning, keep yourself growing, and avoid stagnation is to be prepared to be wrong, and be open to moving past it, instead of attempting to avoid it.
All my love,
Joan
💖
---
🚿
If you haven't taken space to have a hot shower lately, do it tonight. Take a long, hot shower, wash that hair, and soak up the silence that only rushing water seems to be able to create. You know you need to do this. Please get it done. Not for me - for you.
---
🥐
Try and get in three proper meals today. I know life is piling up for all of us, but you won't be able to make it through it without the proper fuel. We need food to survive. I honestly don't give a damn what you eat, but EAT! 💖
---
🌊
Plan some margin into your day. Look ahead at your calendar and scribble in some time to just sit with a cup of tea, to walk to your next appointment and breathe for a moment, or just to slow yourself down. Your soul will sing for it.
---
For Your Spellbook Journal
✍️
Where do you go to find peace, in your own home or your own mind? Write about it today. Describe it and remember it.
---
Daily Link
You aren't that important. Sit down. Be humble.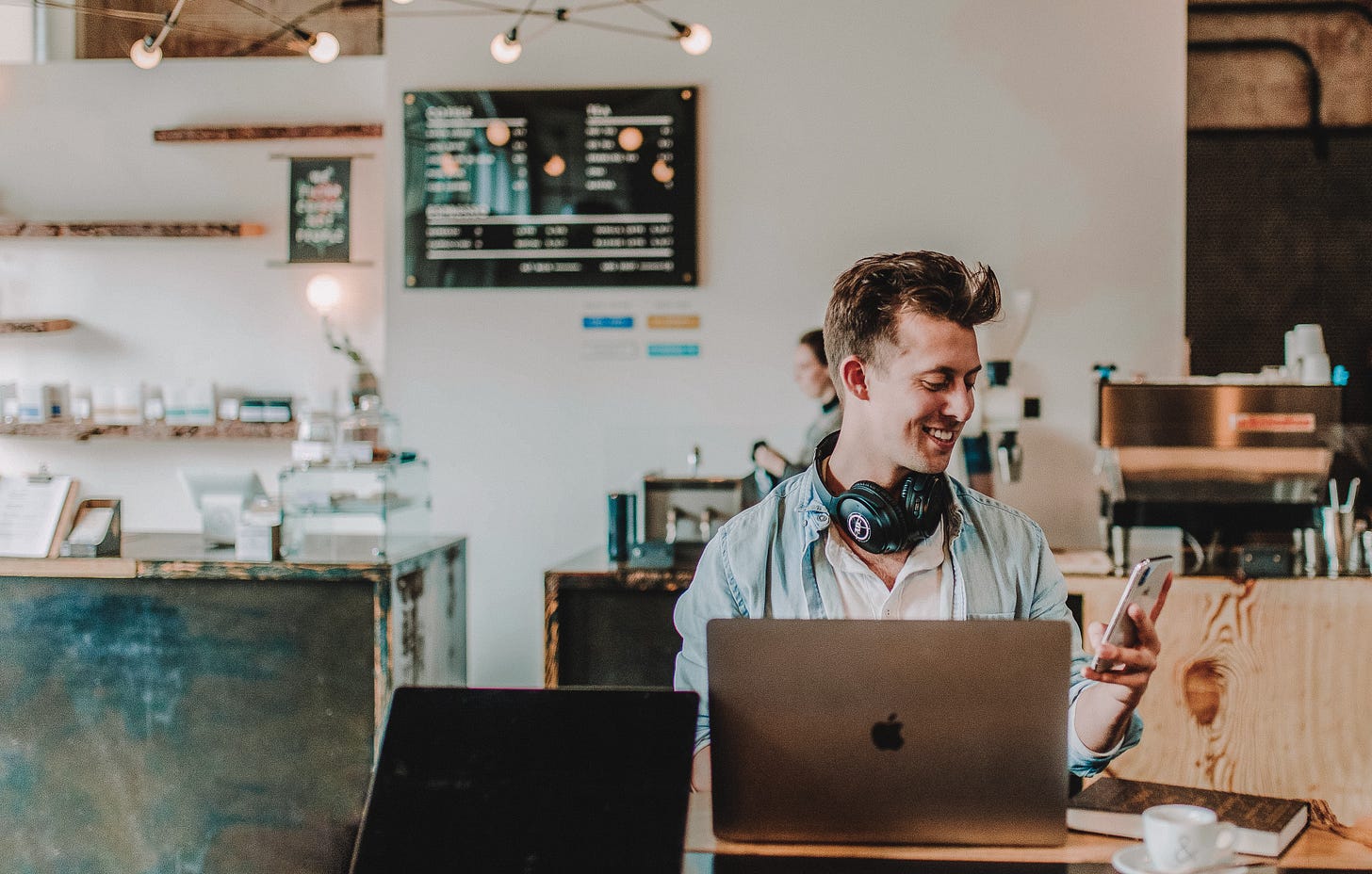 I don't cut an impressive figure, generally. I like my old jeans with a hole in the knee, and my Iron Maiden vans, and my track hoodie. I'm a transgender woman who doesn't have a lot to prove anymore. I've had a career that's been a blast, I run a small creative studio that I love, and I do my thing, my way. I know a lot of people, but I know them well enough to know they wouldn't want their names thrown about everywhere. I don't shout myself around.